Home page|| Tanker Notes || Container Ship Operations || Ocean Navigation ||



Safe navigation at sea - Cargo ships various guideline



Passage plan



While planning the passage for intended voyage the safety of navigation should be accommodated in, where it is both reasonable and possible to do so, and the requirement to maintain schedules should not override the practices of good seamanship.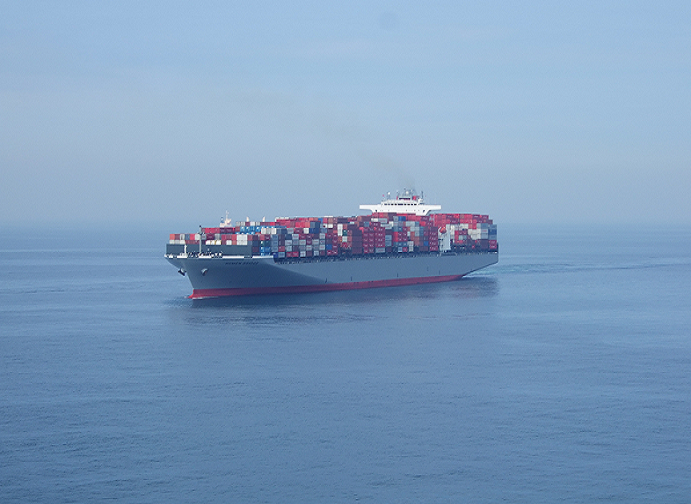 Precaution for Safety Navigation of Container ships



Maintaining stability in Container Ship Operation

Hull stress and Torsional moment in Container Ship Operation

Larger wind area in Container Ship Operation

Fore-ward Visibility in Container Ship Operation

Container Ship navigation - Meeting with Heavy weather





Additionally Read our article on

Container Ship navigation - passage planning guideline

Navigational guidance for watch officers onboard cargo ship

Navigation in cold districts and countermeasures

Stability and hull strength check item for cargo ships



Related articles

Ship Encountering Parametric Roll In A Seaway

Action by vessels navigating in congested water

Action by vessels navigating in an area of restricted visibility
How to confirm stabilty condition ?

How to maintain watertight integrity?

Heavy weather countermeasures for prudent navigator

How to navigate vessel safely in heavy seas ?

Meeting rough sea conditions by containerships

Checklist for calculating stability and hull strength for cargo ship


More shipboard operation and safety matters

Safe anchoring - planning and operational guidance for cargo ships

Anchor watch check item - deck officers guideline ....

How to deal with a damaged anchor? ....

How to recover a lost anchor ? ....

What is stranding ? Investigation of possibility of self-refloating and urgency of danger ....

What are the emergency procedures for loss of anchor and chain? ....

Ships arrival in ports - check item prior entry

Ships navigation in restricted visibility check items

Rules of ships navigation in restricted visibility

Ships navigation in confined water - matters that require attention

Securing your vessel for sea passage - when to check and what to check



Our additional pages contain somewhat larger lists of resources where you can find useful informations








Other info pages !

Ships Charterparties Related terms & guideline
Stevedores injury How to prevent injury onboard
Environmental issues How to prevent marine pollution
Cargo & Ballast Handling Safety Guideline
Reefer cargo handling Troubleshoot and countermeasures
DG cargo handling Procedures & Guidelines
Safety in engine room Standard procedures
Questions from user and feedback Read our knowledgebase
Home page




ShipsBusiness.com is merely an informational site about various aspects of ships operation,maintenance procedure, prevention of pollution and many safety guideline. The procedures explained here are only indicative, not exhaustive in nature and one must always be guided by practices of good seamanship.


User feedback is important to update our database. For any comment or suggestions please Contact us
Site Use and Privacy - Read our privacy policy and site use information.
//Home //Terms and conditions of use

Copyright © 2015 www.shipsbusiness.com All rights reserved.