Home page|| Tanker Notes || Container Ship Operations || Ocean Navigation ||



Dangerous Cargo Documentation in Container ship

Documents relating to dangerous (DG) cargo on board are subject to scrutiny by port officials, PSC inspectors and other concerned parties. Thus any irregularities in such documentation may result in fines, detention or other such serious implications for the vessel.

DG cargo require special care after they are loaded on board ship. The containers carrying DG cargo need proper documentation. The article here is about procedures and guidelines on such cargo documents.

Documentation related to the carriage of Dangerous Cargo on board container ships will mainly consist of the following:

1) The vessel must be in possession of a valid Document of compliance with special requirements for ships carrying dangerous goods. The appendix to this document will contain information indicating class wise allowable locations for stowage of dangerous goods on board.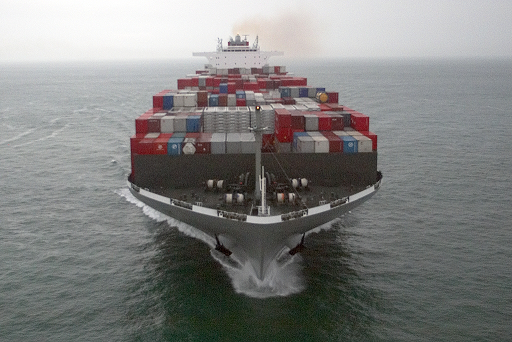 2) Each dangerous cargo shipment shall be accompanied by a Dangerous Goods List or Manifest. This manifest shall be set out in accordance to the pertinent regulation of SOLAS and MARPOL conventions and the IMDG code. DG Manifests shall be filed on board and maintained load port wise.





3) Each dangerous cargo shipment shall also be accompanied by a Dangerous Goods Declaration.
This is a signed certificate or declaration that the consignment, as offered for carriage, is properly packaged, marked, labeled or placarded as appropriate and in proper condition for carriage.

This declaration may be combined with the container packing certificate as required by the pertinent regulation of SOLAS and MARPOL conventions and the IMDG code. DG Declarations shall be filed on board and maintained discharge port wise.

4) When dangerous goods are carried on board, appropriate information shall be immediately available at all times for use in emergency response to accidents and incidents involving dangerous goods in transport.
This information may be in the form of separate documents, safety data sheets or the Emergency Response Procedures for Ships Carrying Dangerous Goods (EMS Guide) for use in conjunction with the transport document and the Medical First Aid Guide for Use in Accidents Involving Dangerous Goods (MFAG).

5) Where required for reporting to port authorities, the Chief Officer shall prepare an updated dangerous cargo list. This list shall contain at least the following information: Stow position, Container number, Line operator, Port of loading / discharge, DG class, UN number, proper shipping name, weight, flash point and EMS. Such list for reporting to authorities shall be made with utmost caution.

6) The Chief Officer shall prepare a copy of the dangerous cargo stowage plan (indicating DG class & location) along with a dangerous cargo list (indicating Location, Container number, DG class and UN number), and these along with any special guidelines from shippers, shall be kept on Bridge (for ready reference of the watch keeping officer) and in Fire wallets at gangways.

7) The Chief Officer obtain Container packing certificate from shipper or agent. Certificate indicating correct loading of a dangerous goods container and the observance of the regulations set out in the IMDG Code (International Maritime Dangerous Goods Code). The container packing certificate is issued by the person responsible for packing the container.


Related articles

How to handle dangerous cargo onboard containership

DG cargo handling Procedures & Guidelines



Container handling additional guideline:



Stacking Weights Restrictions

Lashing strength calculation

Dangerous goods stowage and segregation

Reefer Container Stowage

Out of Gauge Container Stowage

Special Container Stowage

20 or 40 or 45 feet Compulsory Stowage Locations

Irregular Stowage of Containers

Over-stow of Containers

Hatch Cover Clearance (High cube containers Under Deck )

Other matters regarding cargo stowage as necessary

How to load maximum number 20 feet container on deck ?

What are the extra precaution should be taken prior loading a 45 feet container on deck ?

Container damage in ''2 in 1'' cargo Operation

Modern containership & loading of various container types

How to load containers coming in different forms/sizes



Our additional pages contain somewhat larger lists of resources where you can find useful informations









Other info pages !

Ships Charterparties Related terms & guideline
Stevedores injury How to prevent injury onboard
Environmental issues How to prevent marine pollution
Cargo & Ballast Handling Safety Guideline
Reefer cargo handling Troubleshoot and countermeasures
DG cargo handling Procedures & Guidelines
Safety in engine room Standard procedures
Questions from user and feedback Read our knowledgebase
Home page




ShipsBusiness.com is merely an informational site about various aspects of ships operation,maintenance procedure, prevention of pollution and many safety guideline. The procedures explained here are only indicative, not exhaustive in nature and one must always be guided by practices of good seamanship.


User feedback is important to update our database. For any comment or suggestions please Contact us
Site Use and Privacy - Read our privacy policy and site use information.
//Home //Terms and conditions of use

Copyright © 2015 www.shipsbusiness.com All rights reserved.