Home page|| Tanker Notes || Container Ship Operations || Ocean Navigation ||



Monitoring Reefer Cargo at sea, reefer container malfunction & related procedure

Refrigerated cargoes are shipped in very substantial quantities in both conventional reefer ships and ISO containers. The introduction of containers has proved to be of outstanding value in ensuring a good outturn of cargo under refrigerated conditions. Their use protects the cold chain from producer to consumer significantly reducing the physical handling requirements with the attendant possibility of damage and contamination, as well as reducing the opportunities for pilferage.

Reefer containers require special care after they are loaded on board ship. These containers need to be supplied with power, monitored closely for proper function and repaired as required in case of malfunction.The article here is about procedures and guidelines on refere cargo care at sea.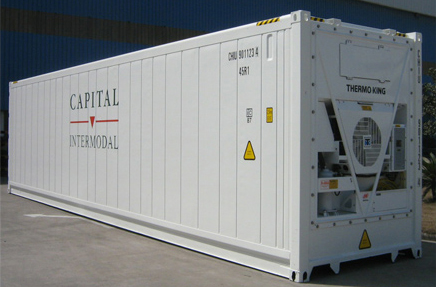 Reefer Container


Refrigerated integral

The majority of refrigerated containers in use are those with an integral refrigeration unit that plugs into the ship's electrical power supply. When in a terminal the container is plugged into the shore power supply. Refrigerated containers are used for the carriage of foodstuffs ranging from chilled fruit and chocolate to deep frozen meat and fish. Additionally, they are used to carry certain pharmaceutic als and hazardous cargoes that require temperature control.

Refrigerated port-hole

Port-hole containers are very rarely seen today, having been used in certain trades (particularly those from New Zealand and Australia) when they were first containerised. They were carried below deck connected via air ducts to the ship's central refrigeration plant and required either "clip-on" units or port-hole towers in the terminal to maintain refrigeration before loading and after discharge.

Refrigerated controlled/modified atmosphere

Recent years have seen improved out-turn of refrigerated cargo, particularly fruit, when carried under controlled of modified atmosphere conditions. Developed in refrigerated cargo ships, the technology is now available in specialised refrigerated containers.

It is important to note that refrigerated containers are designed to maintain a temperature and that cargo should be pre-cooled to the appropriate temperature before stuffing. The machinery is not designed to "pull down" cargo from ambient temperature. Refrigerated containers may also be used for carrying clean general cargo, particularly when re-positioning empty units. However, great care must be taken in selecting the cargo for stuffing into a unit so that there is no possibility of damage or taint which could render it unfit for the carriage of foodstuffs.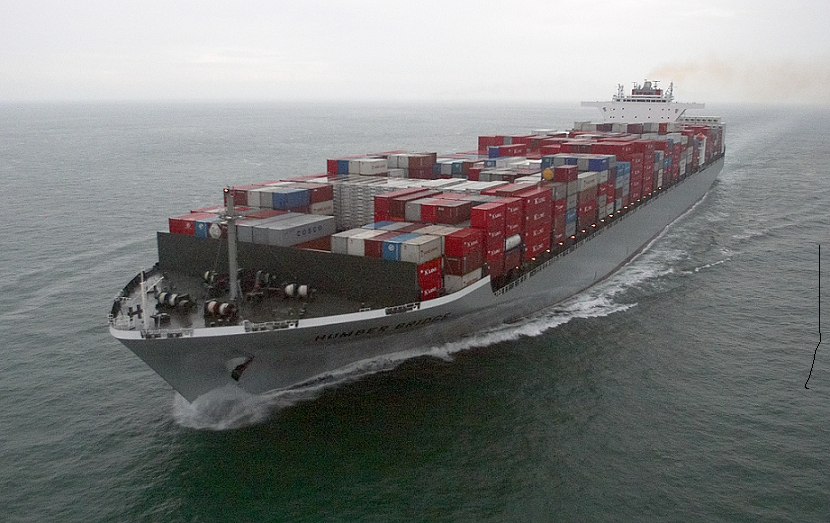 Container ship carrying reefers


At sea, all reefer containers shall be monitored by checking physically at least Twice daily (weather permitting). All monitored data for each reefer container on board shall be entered in a reefer monitoring log and retained for 3 years. Some reefer containers with special cargo (e.g.: VIP cargo) come with instructions for more frequent monitoring and reporting. Such instructions shall be strictly followed.

During the daily reefer container checks, its condition shall be checked for the following:-
a) Power supply
b) Cooling water supply maintained in case of water cooled machinery
c) Present actual temperature on partlow chart and digital indicator
d) Partlow chart verify if any disruption to power supply or fault in unit if abnormal trend is observed
e) Any alarms displayed on the digital indicator
f) Control box door firmly tightened to prevent any water damage
g) Any abnormal noise or vibration from the refrigerating equipment
In case of a reefer container malfunction, the facts must be reported without delay to concerned parties as required by the voyage instructions.
Repair work on the malfunctioning reefer container must be undertaken with best efforts after consulting manuals/drawings and instructions from concerned lines technical department. It is an obligation upon the carrier (and ships crew) to exercise due diligence in preventing any cargo damage.

Subsequent technical reports shall be sent to concerned parties in line with voyage instructions, until the reefer container is repaired or discharged at the next port.
The reefer remote monitoring system where fitted and operational shall be used whenever possible. Alarms generated on this system shall be attended to promptly and condition of the concerned reefer container confirmed.

Spare parts and manuals for reefer containers shall be maintained on board as required. Usually these are maintained booking line wise or otherwise as per voyage instructions from vessel operator. Periodical inventory of reefer container spares shall be taken, maintained and requisite spare parts ordered to maintain stock levels.
Master shall submit inventory list of reefer spare parts to each booking line at Intervals specified by them.

Normally spare parts belonging to one booking line shall not be used for repair of a reefer container of another booking line. However in case of emergency, this may be permitted subject to the condition that a reefer unit of the other booking line is not suffering due to this consideration.


Related articles



Reefer cargo Handling In Port
Reefer containers shall be plugged in and supplied with ships power as soon as practicable after loading. In case it is to be done by shore hands, ships crew shall still closely monitor the operation and confirm that all reefer containers are supplied with power earliest after loading....

Reefer cargo care at sea
At sea, all reefer containers shall be monitored by checking physically at least Twice daily (weather permitting). All monitored data for each reefer container on board shall be entered in a reefer monitoring log and retained for 3 years. Some reefer containers with special cargo (e.g.: VIP cargo) come with instructions for more frequent monitoring and reporting. Such instructions shall be strictly followed. ....

Commodities Shipped In Reefer Containers
Some cargoes may require controlled humidity (e.g. flower bulbs). It should be remembered in such cases that many refrigeration units are only capable of reducing humidity within the cargo space and the settings should be applied accordingly. ....

Reefer Cargo Temperature Recording
A Partlow recorder registers temperature on a pressure sensitive circular chart over 31 day period. If the voyage transit is expected to exceed 31 days, care must be taken to ensure charts are replaced before expiry. The first chart should be placed under-neath the new chart in order to build up a complete temperature record for the entire voyage up until arrival at the final destination. .....

Reefer Cargo Maintaining Records
Monitoring the digital & chart temperatures of all reefer containers at least twice a day. Daily reefer container temperature check lists should be maintained, and printouts from monitoring unit should be preserved.....

Reefer Cargo Defrosting
During the operation of a refrigeration unit, a layer of ice will form on the evaporator coils depending on the temperature set, the temperature of the cargo, the amount of fresh air ventilation and the cargo humidity. The unit periodically enters a phase where heat is produced by a series of electrical bars, allowing defrosting to take place. At such times, all fans are turned off automatically in order to prevent heat from entering the cargo compartment. ....

Basic check item prior stowing Reefer Cargo
Stowage location of reefers must be checked against vessels reefer receptacle locations. In case reefer containers must be loaded in irregular locations, it must be confirmed that monitoring and repair will be possible during the voyage and that vessel has sufficient extension cables for providing power. ....



Preventing Reefer Cargo deterioration



Container handling additional guideline:

Containership cargo stowage and planning

Stacking Weights Restrictions

Lashing strength calculation

Dangerous goods stowage and segregation

Reefer Container Stowage

Out of Gauge Container Stowage

Special Container Stowage

20 or 40 or 45 feet Compulsory Stowage Locations

Irregular Stowage of Containers

Over-stow of Containers

Hatch Cover Clearance (High cube containers Under Deck )

Other matters regarding cargo stowage as necessary

How to load maximum number 20 feet container on deck ?

What are the extra precaution should be taken prior loading a 45 feet container on deck ?

Container damage in ''2 in 1'' cargo Operation

Modern containership & loading of various container types

How to load containers coming in different forms/sizes



Our additional pages contain somewhat larger lists of resources where you can find useful informations








Other info pages !

Ships Charterparties Related terms & guideline
Stevedores injury How to prevent injury onboard
Environmental issues How to prevent marine pollution
Cargo & Ballast Handling Safety Guideline
Reefer cargo handling Troubleshoot and countermeasures
DG cargo handling Procedures & Guidelines
Safety in engine room Standard procedures
Questions from user and feedback Read our knowledgebase
Home page




ShipsBusiness.com is merely an informational site about various aspects of ships operation,maintenance procedure, prevention of pollution and many safety guideline. The procedures explained here are only indicative, not exhaustive in nature and one must always be guided by practices of good seamanship.


User feedback is important to update our database. For any comment or suggestions please Contact us
Site Use and Privacy - Read our privacy policy and site use information.
//Home //Terms and conditions of use

Copyright © 2015 www.shipsbusiness.com All rights reserved.