Home page|| Tanker Notes || Container Ship Operations || Ocean Navigation ||



Container ship care -prevent for hull,cargo & wet damage -Lashing check at sea

Container ship as a carrier must perform sea voyage agreed in the contract of carriage, whether this is a contract evidenced by a bill of lading or a charterparty or other document.Where the contract of carriage is evidenced by a bill of lading or sea waybill and the Hague Rules, Hague-Visby Rules or Hamburg Rules are expressly incorporated by statute or agreement into the contract terms, the carrier's duties will be those set out in the relevant rules

Most P&I clubs publish loss prevention literature aimed at reducing cargo claims, and masters should ask their companies to place this literature on board. Club managers will also readily provide information on cargo care when requested by a master of an entered vessel.

Carrier's duties under the Hague and Hague-Visby Rules

Article 3 of the Hague Rules and Article III of the Hague-Visby Rules require the carrier to "…..properly and carefully load, handle, stow, carry, keep, care for, and discharge the goods carried". This means, for example, maintaining proper procedures in relation to the care of the cargo, including usual seamanlike practices such as operating ventilation systems properly and sounding bilges regularly, and also includes taking any necessary special measures that may be required for particular commodities or items. The words "properly and carefully" mean what they say, and imply a greater degree of care than an obligation to "exercise due diligence".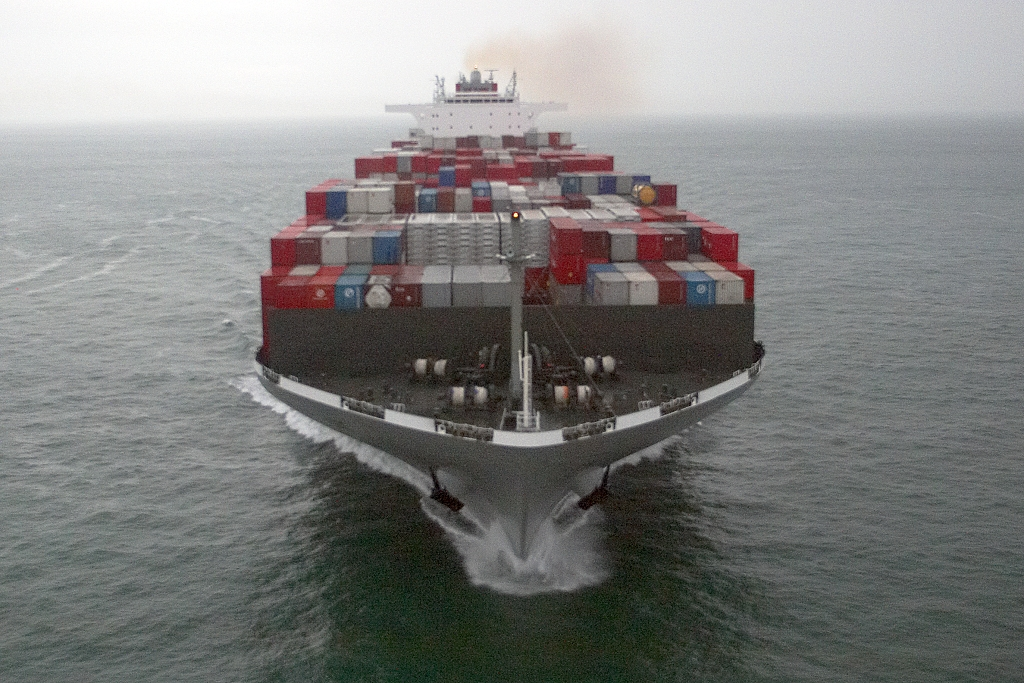 Following are some basic check items during voyage:

A) Lashing check

Condition of Cargo (Container) Securing / Lashing shall be checked at least once daily and tightened as required.

In case of Heavy weather, more frequent lashing checks to be carried out and additional lashing taken as necessary, at masters discretion.

B) Prevent for Wet damage for Cargo

At sea, careful Sounding of Cargo Hold Bilges is paramount to early detection of potential damage to cargo due to ingress of sea water or leakages from water or oil systems on board.

Water accumulated inside Cargo Holds due to rain or other reason shall be removed well before it rises to a level where the lower tier containers are affected and cargo within may be subject to Wet damage.

Bilge sounding shall be carried out at least once a day, In port, cargo hold bilges shall be drained into a holding tank where provided and pumping overboard shall be avoided as far as possible.

Careful checks must be made before pumping Cargo Hold Bilges overboard to ensure no danger of Pollution by Oil or Contaminants.

C) Prevent for Cargo damage

Dangerous goods

Containers are to be visually checked at random to determine if they continue to remain in good condition. D.G containers require special attention and must be checked for Leakages/Damages.

D) Refer containers

All Reefer containers shall be monitored for condition and proper functioning at least Twice daily.

More frequent monitoring will be required in case of special/VIP reefer cargo containers and units giving trouble or suspected to be malfunctioning.

E) Cargo & Hull damage

If despite observing due diligence, damage to cargo or hull has occurred, the master shall take prudent action to minimize such damage and promptly report the facts to the company. The master shall make appropriate entries in the Ships Log Book and also preserve all relevant records including navigation charts, navigational and meteorological equipment records and print outs, weather reports and other related documents. Such documents and records may be required as evidence in case of claims.

The Master shall prepare a Masters Report on the damages sustained and also lodge a Sea Protest at the next port before a notary public and have it notarized.


Feeder service

Ships employed in services for carrying containers between major container terminals and other ports which are not served by the major shipping lines are called feeder service. Most Indian ports, for example, are served by feeder ships from Colombo, while the ports of Bangladesh are served from Singapore and Malaysia. The term "feeder ship" provides no indication as to the size of the vessels, nor as to whether they are equipped with on-board lifting gear. Most feeder ships, however, are relatively small or medium-sized vessels.

Confirmation and record of securing

The following checklists shall be used to confirm the securing condition:

Cargo ships preparation for sailing

Checklist for Navigation in Heavy weather

Checklist for Departure

How to maintain Water tightness, Seaworthiness, Fire integrity and Security of ship ?

Securing your vessel for sea passage - when to check and what to check

Confirming stability & hull strength prior sailing

Collecting Information and Data for Passage Planning




Related topics

2 in 1 container operation in cargo hold

How to load 45 feet containers

Container damage in ''2 in 1'' cargo Operation



Container handling more info pages:







Read more......































Other info pages !

Ships Charterparties Related terms & guideline
Stevedores injury How to prevent injury onboard
Environmental issues How to prevent marine pollution
Cargo & Ballast Handling Safety Guideline
Reefer cargo handling Troubleshoot and countermeasures
DG cargo handling Procedures & Guidelines
Safety in engine room Standard procedures
Questions from user and feedback Read our knowledgebase
Home page




ShipsBusiness.com is merely an informational site about various aspects of ships operation,maintenance procedure, prevention of pollution and many safety guideline. The procedures explained here are only indicative, not exhaustive in nature and one must always be guided by practices of good seamanship.


User feedback is important to update our database. For any comment or suggestions please Contact us
Site Use and Privacy - Read our privacy policy and site use information.
//Home //Terms and conditions of use

Copyright © 2015 www.shipsbusiness.com All rights reserved.